The Sustainability Society is committed to serving the needs of sustainability researchers and practitioners across New Zealand through providing opportunities for dialogue, learning and action based on local and international best practice. We have recently established the opportunity for organisations to also become members of The Society.
Our organisational members are leading the way by committing to working proactively with the Society to support their own team's sustainability work but also contribute the Society's wider goals of generating positive sustainability outcomes nationally and facilitating New Zealand's contribution internationally.
These organisational members have recognised that working innovatively in sustainability endeavours requires collaboration across disciplines, lifecycle processes, organisations and communities. By engaging with The Sustainability Society at an organisational level, these members can promote learning and growth of their sustainability agenda within their team, in their work and across their industry.
---
Morphum provides clients with quality, effective and creative solutions across a range of services.  Our core areas of expertise include civil engineering, environmental sustainability, and stormwater management.  For more than a decade we have provided our clients with pragmatic infrastructure and environmental solutions. We pride ourselves on delivering quality, cost-effective and innovative results that provide clarity and bring positive change.
Taking a sustainable approach to engineering and business in general is becoming increasingly important in a world where there is significant pressure on both resources and infrastructure.  Sustainability is woven into our vision and values as we strive to be New Zealand's leading environmental consultancy providing innovative, practical and sustainable solutions to our clients for better communities.
Our focus on sustainability in the stormwater management field is practically demonstrated through our use of water sensitive design in projects ranging from asset management though to infrastructure upgrades and stormwater treatment.  Key to delivering on this focus is our ability to provide both hard and soft engineering solutions along with ecological restoration and effective community engagement.
An example of this focus and multi-disciplinary approach in action is Morphum's work on the Alexandra Stream Enhancement Project and the Roy Clements Treeway . Both of these projects involved the integration of public infrastructure with stream restoration and enhancement. They were both innovative projects that helped to achieve multiple community outcomes through the implementation of low impact design principles.  Morphum has undertaken many more projects that demonstrate practical sustainability in action.
Morphum also offers a suite of environmental management and sustainability services such as waste minimisation, environmental management, sustainability advice and reporting and  carbon management.  A key tool in this work is the Ecoportal system, helping clients to deliver environmental management systems through the  use of sophisticated online software.  Morphum has most recently worked with Aquaculture NZ to develop Environmental Management Systems for the mussel, oyster and salmon farming industries.
Contact: Caleb Clarke – caleb.clarke@morphum.com and Stu Farrant – stu.farrant@morphum.com
---

WSP Opus is a leading multi-disciplinary infrastructure consultancy with global reach and local connections. We offer innovative and sustainable design solutions and a fully integrated in-house consultancy service. What sets us apart is our wealth of collective experience and the collaborative way we work across disciplines and with our clients.
Our services range from strategic policy and planning, sustainable infrastructure design, integrated transport solutions, consent assessments and applications, environmental investigations, impact assessments, compliance management, through to project management, carbon management and sustainability.  We also have a research arm which provides a broad range of high quality research to improve the health and resilience of both society and business.
We acknowledge the changing demands of the societies we work in and the complex challenges presented by limited environmental resources. We are responding to these challenges through internal initiatives and by evolving the services we offer.
Through our Sustainability and Environment Policy, we have committed to delivering world-class, innovative projects which lead to a more sustainable and restorative world.  Our policy outlines our vision for success including key principles to support our sustainability goals.  Overall, we aim to support a healthy society where people can meet their needs now and into the future, while ensuring we respect the natural environment in our project solutions and provide sound corporate governance to ensure the economic sustainability of our business.
We are monitoring the ways in which our daily business activities impact on the environment and we are reporting these impacts and progress using the Global Reporting Initiative framework. We have committed to continually improving on our own environmental performance and will build on the environmental management systems put in place for our ISO14001 certification.
Contact: Rowan Dixon – rowan.dixon@wsp.com
---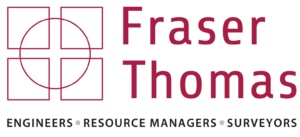 Fraser Thomas has been working in the environmental sector in New Zealand and overseas for over 30 years, spanning a large variety of projects with a particular focus on water, stormwater, wastewater, waste and contaminated land.
Our environmental work covers public, private and corporate clients, as well as governmental and aid agencies.  We have a reputation for Quality, Experience and Delivery (QED!), applying appropriate technology to different contexts, bringing an innovative approach to environmentally sensitive problems and for showing cultural sensitivity in consulting with Iwi and other cultures.  At a personal level, we care about protecting and enhancing the environment, during our lifetimes and for future generations.
Contact: Sean Finnigan – sfinnigan@ftl.co.nz

It's a privilege to be a member of the Sustainability Society – we see it as a natural fit with our values and expertise.
We believe sharing our expertise to increase community resilience and achieve sustainable outcomes is not only the right thing to do, we find it incredibly rewarding.
T+T's approach to sustainability and resilience is defined by science-led innovation.  We work across New Zealand, Australia and the Asia/Pacific, helping the public and private sector clients protect and create environmental and social value in changing climates and socio-political landscapes.
We are a founding member of the Infrastructure Sustainability Council in NZ and believe in integrating leading-practice environmental, social and governance principles into every project we undertake.
By way of example, we have identified, and then taken the lessons learnt, from our extensive experience in Christchurch because of the Canterbury Earthquake Sequence, and embedded them into planning & design to help make the built environment and local communities more resilient.  This has included providing RMA and Building Act guidance on managing liquefaction nationally, and providing input into Auckland Council's Unitary Plan.
Our core expertise includes:
vulnerability, risk and opportunity assessment
strategy development and implementation
value measurement and business case development
resource management planning and impact assessment
adaption and mitigation options assessment
stakeholder engagement and communication
outcomes measurement and evaluation
business continuity, crisis management & emergency preparedness
Contact: Denise Richter drichter@tonkintaylor.co.nz and Erica Olesson EOlesson@tonkintaylor.co.nz
---
The world is under pressure from numerous directions – population growth, financial constraints, resource scarcity, social justice, climate change and ecosystem fragility. These factors are felt by businesses in some form and need to be addressed. At the same time, it is clear that every decision we make has consequences – social, environmental, economic and reputational – that sooner or later impact us all.
Real sustainability adds value not cost – that's what MottMacDonald offer our clients, whatever business they're in.
Contact: Warner Brunton – Warner.Brunton@mottmac.com
---

Thomas Consultants is a New Zealand owned multidisciplinary consultancy based in Auckland and Tauranga. Since being established in 2000 we have built a reputation with property owners, developers, community-based organisations and local government for being approachable, dependable and professional project-partners.
Something central to the Thomas Consultants' way of working is our commitment to delivering our services in a socially and environmentally responsible way. Along with our ability to tackle a wide range of infrastructure projects, it's one of the things that make us, us. This is also a quality you can expect to see reflected when we partner with you on your project, big or small.
Contact: Richard Taylor – richard.taylor@tcec.co.nz
---

Awa Environmental is a New Zealand owned professional service provider with expertise in environmental engineering, hydraulic modelling and geospatial analysis. We work alongside our clients and industry partners to plan and deliver safe and resilient built environments that sustain and enhances our natural environments.
Contact: Navin Weeraratne – navin.weeraratne@awa.kiwi 
---
AR & Associates is a high-end multidisciplinary surveying, civil and environmental engineering design consultancy, firmly founded on our core values of quality, respect, integrity and balance.  
With a team of senior civil and environmental engineers working under the same roof, we offer an integrated approach to ensure that the various facets of our work are coordinated to achieve sustainable, technically optimal and cost efficient solutions.
Contact: Andres Roa – andres.roa@arassociates.co.nz
---
If you would like to enquire about your organisation becoming a member, you can find more information here and contact sarah@thesustainabilitysociety.org.nz to discuss how to contextualise this membership to your organisation's specific needs.