2019 Committee
Alan Brent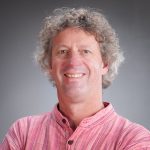 Professor Alan Brent is the Chair in Sustainable Energy Systems at Victoria University. Since 1995 he consulted to a variety of industry and public sectors in a number of countries in the fields of environmental engineering and management. His research focus now revolves around sustainable technology management, with an emphasis on the energy sector.
Warner Brunton
Warner is Technical Director responsible for Mott MacDonald's Sustainability and Building Services team in New Zealand, and specialises in integrated environmental sustainability for the built environment. He has a particular interest in close collaboration with clients, architects, consultants and project stakeholders to enhance whole of life sustainability outcomes based on proven and pragmatic solutions.
Caleb Clarke 

Caleb Clarke is an Environmental Engineer who is focused on the design of green infrastructure and environmental restoration projects as well as being a Director of Morphum Environmental.
Ed Clayton 
Ed is an experienced hydrologist and is the Environmental Science Service Leader at Pattle Delamore Partners.
Monique Cornish

Monique is the Senior Sustainability Specialist, Risk, Resilience and Responsibility at Tonkin + Taylor. She works with project teams and client organisations to maximise the environmental and social value generated by projects, and to measure outcomes on a whole-of-life basis to build the business case for sustainability initiatives.
Kat McDonald

Kat is currently the Sustainability Manager at Lion focussed on supporting the organisation's sustainability efforts in New Zealand and overseas around three sustainability pillars focus around responsible consumption, ethical and environmental production and building strong and inclusive communities.
Cam Perkins

Cam Perkins is relatively new to New Zealand, joining the Auckland Council whanau in 2017. His personal and professional focus is facilitating positive change in the public realm, regenerating places that will leave a positive legacy for future generations. Cam has extensive experience leading and coordinating multidisciplinary design teams on complex public realm, integrated tourism and strategic renewal projects throughout Australia, the Pacific, the Middle East, Northern Africa and the UK.
Tom Shenton


Tom is a civil design engineer with a background in the water industry and site development working at Holmes Consulting Ltd.  He works to promote more sustainable outcomes for stakeholders through education and discussion and by reframing challenges from a sustainability perspective.  Tom believes that influencing the moral, commercial and legal drivers is the key to unlocking real behavioural change and seeks opportunities to collaborate with others to achieve this.
Richard Taylor (Treasurer)

Richard is passionate about water – the efficient use of water, protecting the environment and enjoying water in our recreation and is a Principal Water Engineer at Thomas Civil.
Navin Weeraratne


Navin is the Engineering Lead with Awa Environmental. He believes infrastructure, when planned and delivered holistically, to be a key component of liveability and quality of life within a community. However if delivered on misinformation and short-sighted political objectives, infrastructure can also lead to the demise of a vibrant and liveable community.

Downloads: 
> TSS Committee nomination form (95 KB PDF)
> AGM rules (31 KB PDF)
> The Sustainability Society's Charter (49 KB PDF)
General enquiries should be directed to the Society's Secretariat