2020/21 TSS Executive Committee
We acknowledge the leadership and energy that all of our executive committee members give to The Sustainability Society's network and activities.
---
Alan Brent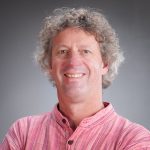 Professor Alan Brent is the Chair in Sustainable Energy Systems at Victoria University. Since 1995 he consulted to a variety of industry and public sectors in a number of countries in the fields of environmental engineering and management. His research focus now revolves around sustainable technology management, with an emphasis on the energy sector.
Warner Brunton (Co-Chair)
Warner is Technical Director responsible for Mott MacDonald's Sustainability and Building Services team in New Zealand, and specialises in integrated environmental sustainability for the built environment. He has a particular interest in close collaboration with clients, architects, consultants and project stakeholders to enhance whole of life sustainability outcomes based on proven and pragmatic solutions.
Ed Clayton 
Ed is an experienced field hydrologist and is currently undertaking his PhD at the University of Auckland researching the use of IOT enabled freshwater sensors, dense spatial networks and citizen science data collection.
Monique Cornish (Co-Chair)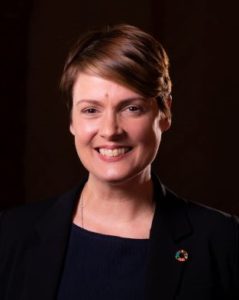 Monique is a recognised leader in built environment and infrastructure sustainability and has experience working across the built-environment value chain, from policy, to procurement, design, construction and operation. Monique specialises in linking sustainability and resilience measures to core business strategy and policy, and measuring the broader costs and benefits of outcomes.
Matt Harris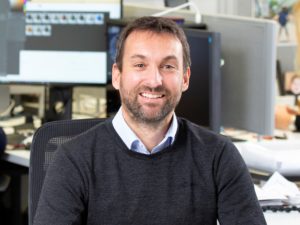 A Chartered Professional Engineer (Structural and Civil), Matt is the South Island Business Manager for Babbage Consultants, based in Christchurch, a board member of Engineering New Zealand and Otago/Southland Chair for ACE New Zealand. Matt is an internationally experienced chartered professional engineer and strategic leader with over 25yrs experience, including Smart City and sustainable infrastructure projects.
Kat McDonald
Kat is currently the Sustainability Manager at Lion focussed on supporting the organisation's sustainability efforts in New Zealand and overseas around three sustainability pillars focus around responsible consumption, ethical and environmental production and building strong and inclusive communities.
Cam Perkins

Cam Perkins is Director of Urban Pirates. His personal and professional focus is facilitating positive change in the public realm, regenerating places that will leave a positive legacy for future generations. Cam has extensive experience leading and coordinating multidisciplinary design teams on complex public realm, integrated tourism and strategic renewal projects throughout Australia, the Pacific, the Middle East, Northern Africa and the UK.
Richard Taylor (Treasurer)

Richard is passionate about water – the efficient use of water, protecting the environment and enjoying water in our recreation and is a Principal Water Engineer at Thomas Civil.
Downloads: 
> TSS Committee 2020/21 nomination form
> AGM rules (31 KB PDF)
> The Sustainability Society's Charter (49 KB PDF)
General enquiries should be directed to the Society's Secretariat